Not only ready meal but also an organic product line! Always without additives and preservatives, gluten free, this organic shellfishes are cooked with an organic marinara souce.
Quality, tradition and Italian style in a 100% organic product!
No additives and preservatives, only natural ingredients
Make with 100% fresh shellfish
Ready in only 2 minutes by microwave or 2/3 minutes by pan
Made in Italy, traditional Italian recipes
Casserolle suitable for microwave cooking
Packaging 100% recyclable
Gluten free
Shellfish and souce 100% organic!
 PREPARATION
MICROWAVE: Pierce or remove the film and heat at medium power (600 W)
IN A PAN: Pour the product in a flat pan, heat on a high flame for 2/3 minutes, stirring from time to time
AS A SOUCE FOR PASTA: Drain the pasta 2 minutes before end of cooking and pour it direcly into a pan with the previously heated souce. Mix the pasta and souce togeder until end of coocking
PRODUCTS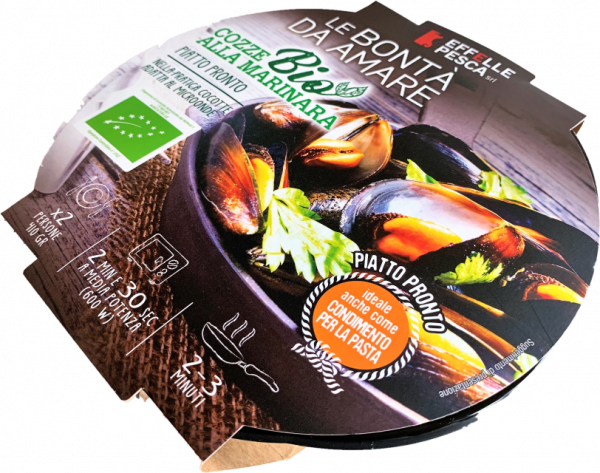 ORGANIC MUSSELS WITH 
MARINARA SOUCE
410 gr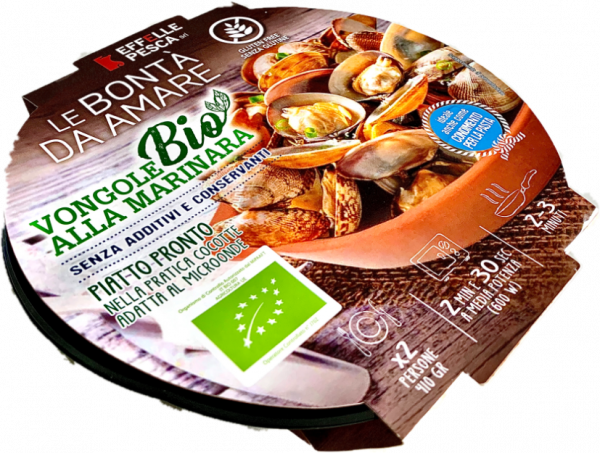 ORGANIC ITALIAN CARPET SHELL
WITH MARINARA SOUCE
510 gr